Sat.Feb 25, 2017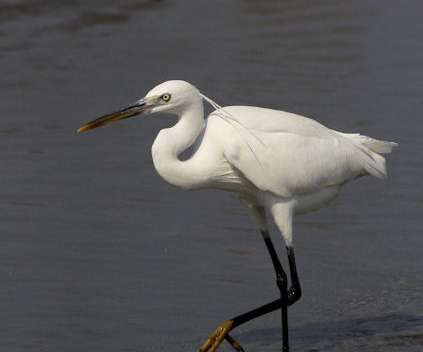 Western Reef-Heron
10,000 Birds
FEBRUARY 25, 2017
The Western Reef-Heron , Egretta gularis, sits neatly between Little Egret and Snowy Egret in Clements taxanomic checklist. There are also intergrades.
How to Have a Mindful Breakup—the Buddhist Way.
Elephant Journal
FEBRUARY 25, 2017
Combining mindfulness and breakups might seem arduous—but it's not impossible. Since our egos can't run the show during moments of mindfulness, our toxic reactions during a breakup can transform into conscious actions.
March Forecast: Wildly Loving Venus takes Us on a Passionate, Unforgettable Ride.
Elephant Journal
FEBRUARY 25, 2017
With February's New Moon and Solar Eclipse, we received a rare opportunity to set intentions that will manifest during the next s. Love Non New-Agey Spirituality Popular Lately Z ADMIN Love Featured Today Z ADMIN Spirituality Featured Today Alex Myles dating energy love march forecast relationships venus
Yes, it Can Happen Here.
Elephant Journal
FEBRUARY 25, 2017
This guy just laid down a serious and seriously important history lesson: Enlightened Society authoritarian fascism genocide history hitler it can happen here it can't happen here never again the good german trump
More Trending
I'm Putting Fear in the Backseat.
Elephant Journal
FEBRUARY 25, 2017
Calling the world a frightening place and telling me bad things can happen to me at any moment is not the not the way I want people to show that they care about me. Enlightened Society Health & Wellness Non New-Agey Spirituality awareness backseat fear life mindfulness politics trump worry
I Lost my Sister & Found my Best Friend in Mexico.
Elephant Journal
FEBRUARY 25, 2017
While we walked, she told me of a bar with excellent drinks she had been to the other night. This bewildered me. Next she told me. Family Travel best friends growing up hugs mexico mother-daughter relationships sisters tears