Tue.Feb 26, 2013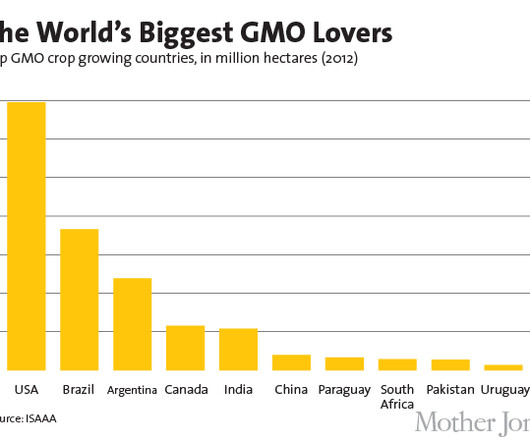 CHARTS: World's GMO Crop Fields Could Cover the US 1.5 Times.
Mother Jones
FEBRUARY 26, 2013
Despite persisting concerns over genetically modified crops, a new industry report (PDF) shows that GMO farming is taking off around the world. In 2012, GMO crops grew on about 420 million acres of land in 28 countries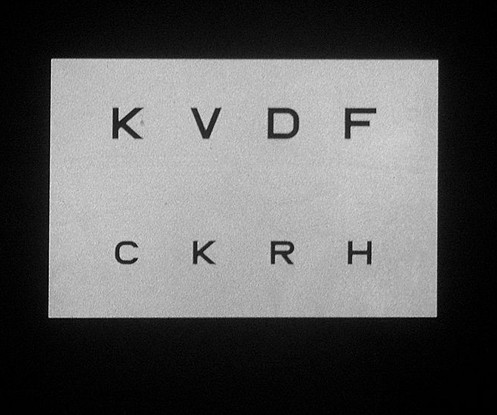 Nearsightedness and Nature-Deficit Disorder
Nature Conservancy - Science
FEBRUARY 26, 2013
Will kids read this eye chart better if they spend more time outdoors? Why are 80% of kids in Singapore nearsighted? Perhaps it's a nature-deficit disorder. . Singapore has one of the highest rates of nearsightedness or myopia in the world, and parts of China and Taiwan are not far behind.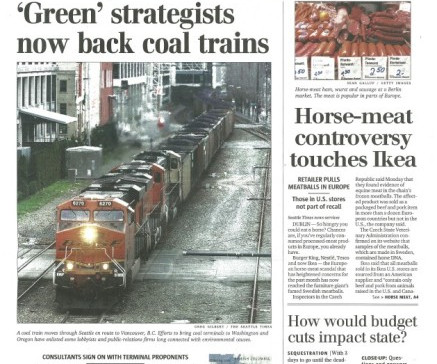 Look Who's Taking Coal Money: Seattle Times Investigates
Sightline Daily
FEBRUARY 26, 2013
On the front page of the Seattle Times today, reporter Brian M. Rosenthal has a first-rate investigative look at the supposedly green lobbying firms that are on the payroll of the coal industry.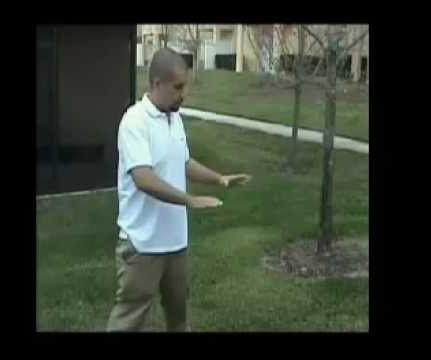 The Trayvon Martin Killing, One Year Later | Mother Jones
Mother Jones
FEBRUARY 26, 2013
It's been one year since Trayvon Martin was confronted, shot, and killed in Florida by George Zimmerman. Ever since Zimmerman was charged with second-degree murder last April in the death of the unarmed teen, a story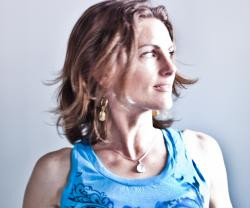 More Trending