Fri.Feb 17, 2012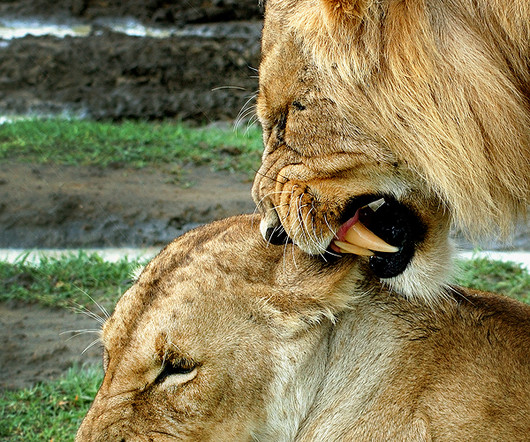 Between the Birds
10,000 Birds
FEBRUARY 17, 2012
Take these pesky Lions for instance. Her breathing was audible over the sound of rain on the roof. Then we heard something thunderous.
A Modern-Day Parable, Told by the Future
Wend Magazine
FEBRUARY 17, 2012
Click here to view the embedded video. ' A Story for Tomorrow ' is a beautifully filmed and hypnotically narrated short film about a couple traveling through Chilean Patagonia. More than a travelogue, the short has the feel of a modern-day parable. Related Posts. What Does the Ultimate Utility Bike Look Like?
Fish and Game Commission President Shoots Mountain Lion
Eccorazzi
FEBRUARY 17, 2012
The CA division of the HSUS just posted a picture of the golden state's new Fish & Game commission president Dan Richards holding up a dead mountain lion. Read More. Animals Causes News Top News
Single Battery, Multiple Tools
Green Living Tips
FEBRUARY 17, 2012
Having multiple power tools with multiple charging and battery systems can be a real pain, both to the user and the environment. recently purchased a Ryobi One+ system, which offers dozens of tools that can be run off the same battery
More Trending